Exercices de style for SATB chorus, violin or soprano solo, and piano
Based on the text by Raymond Queneau. Used with permission
2008, 8 minutes
Commissioned by the Orfeo Duo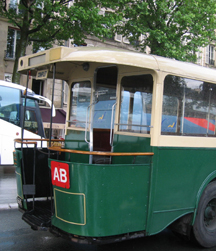 Notations
Vers Libres
Inattendue
Queneau's book/collection of poems/text/whatever-you-want-to-call-it attracted me because of its relative meaninglessness. I've always had a hard time connecting words and music, so the "Exercices" offered me the perfect opportunity to work with voice while allowing the words to be secondary in importance. I let the music conduct itself; despite the mundane tale told, the music is quite dramatic.
Scores
If you are interested in a score and parts for Les exercices, please contact Nissim.
Performances
Premiered February 21, 2008 by the Orfeo Duo and their Neighborhood Composers Chorus at Ascension Chruch, New York, NY.